New Family Resources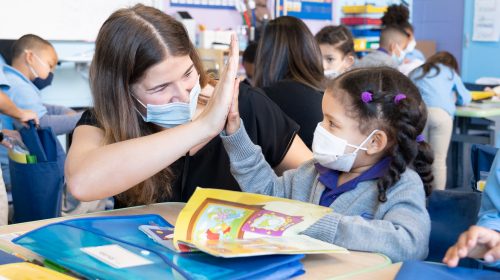 New Student Summer Homework
Reading is important for your child's academic growth!
Our goal at Zeta is to make sure our students are continuing their growth and learning even during the summer so that they do not experience summer academic slide and are able to prepare for an incredibly successful new school year starting this August!
In preparation for the school year, all new Zeta students will need to complete a Summer Reading Record by recording all the books they read during the summer.
Reading is its own awesome reward! But to add to the fun, if your child completes their Summer Reading Record by the first day of school, there will be a special t-shirt for them during the first week! Make sure your child keeps up with their reading goals by reading at least 1 book or 20 minutes per day and listing it on the Reading Record!
Summer Reading Guidelines for Each Grade:
*Please note that Pre-K and Kindergarten should have books read out loud to them by a family member. Record each book read out loud in the Summer Reading Record here. 
Tips for Reading
Use Reading Eggs for free! Reading Eggs is a fun, engaging learning platform that your child can use every day and everywhere to learn to read or to continue reading! Reading Eggs has hundreds of online reading lessons, phonics games, and books. Refer to the free Reading Eggs credentials we sent you via email to login via this website or download the app here and read! Email enroll@zetaschools.org if you have any questions regarding your credentials.
Create an individualized goal for your child, and track it. Once your child has met their goal, celebrate it, and create a new goal!
Vary the types of books your child reads, and seek out new subjects that give you and your reader something to think and talk about.
Show your child ways that adults use reading and writing every day. Grocery lists, notes to friends and family, maps, and cooking all involve important reading and writing skills.
Happy Reading!