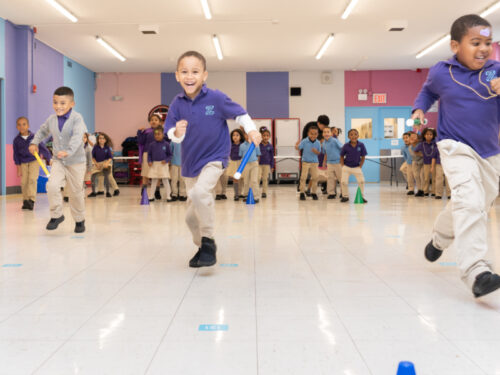 I recently listened to a Freakonomics podcast about Takeru Kobayashi, the Japanese hotdog-eating champion. If you haven't heard about Kobayashi, you have probably heard about the July 4th hotdog eating contest in Coney Island, especially if you, like me, live in NYC and have sons (perhaps daughters too—I only have sons, and they seem to display an unusual amount of fascination in the contest, much more so than I would have as a child).
Joey Chestnut downed 71 hotdogs in 10 minutes this past July 4th to clinch the win in the men's competition. Chestnut has dominated the competition for over a decade, eating hotdogs numbering in the mid-50s to mid-70s, with generally a steady increase in the number of hotdogs over time. A decade prior to Chestnut's total dominance,* the contest winners consistently ate about 20 hotdogs, with the highest number being 25 in 2000.
How did the winning number of hotdogs go from 25 to 71? What happened in the intervening decade that caused the number to triple?
Kobayashi.
Kobayashi approached competitive eating as a sport. He trained for it, and he developed new techniques for getting more hotdogs down the hatch faster—dipping the buns in water to prevent the mouth and throat from getting dry, exercising to ensure fat would not impede his stomach from expanding efficiently during a contest, wiggling his body to get food down the esophagus and settle in the stomach faster and more compactly (known as the "Kobayashi Shake").
In 2001, Kobayashi broke the world record at the Coney Island July 4th hotdog eating contest—by double. The year before, the winner had eaten 25 hotdogs, and now Kobayashi had eaten an astonishing 50 hotdogs.
From 2001 forward, 50 was now the number. The hotdog-eating world rose to the challenge, with the winning number dipping under 50 only twice more. In fact, the world record was broken 9 more times to reach the current world record of 74 hotdogs, by Chestnut in 2018.
I get that the above description, first and foremost, probably reflects an unusual obsession on my part with competitive hotdog eating. I admit it freely, and it's even more odd because I hate hotdogs with their mystery meat and dry buns. But I am fascinated by the leap from 25 to 74 in less than two decades. More precisely, my interest is in the fact that the world record hovered around 20 hotdogs for a decade—Kobayashi didn't just break the world record; he demolished it. Then, in a few years, several people started reaching that same number, which formerly seemed impossible. Not only reaching it, but smashing it again and again—ultimately by 20, the same number that was the world record not too long ago.
Undoubtedly, Kobayashi's approach of treating competitive hotdog eating as a sport that one must train for made a big difference and transformed the activity for true competitive eaters. But I don't think that explains why 50 became the new normal within a few years, and then the number became 74. What seems clear now is that fifty was always possible, but no one could achieve it because people did not believe it possible, and no one could believe it until Kobayashi achieved it. And then if 50 was possible, this surely meant that 74 was always possible as well: the difference now was that people had seen Kobayashi double the world record, so in the public consciousness, the impossible (74—maybe even much higher) was within reach.
So what does this have to do with charter schools and Zeta? As a data- and goal-driven organization, I notice a remarkable phenomenon regarding our achievement of goals. Wherever we set them, we hover just at or under that mark. For example, we set what we call school culture goals, including goals that 97% of our students should come to school every day and on time. If students are not in school every day and on time, they can't learn and achieve to their highest potential. For the month of October, one of our schools is at exactly 97.0%, and our other school is at 96.7%. If you trace out our data over the past couple of months, the trendline on a graph will show what almost looks like a ceiling at 97%. Our goal has become a ceiling.
Of course, school culture goals are not the endpoint; they are a mechanism to ensure that students have every opportunity to learn and practice the excellent material our teachers prepare for them every day. But I notice the same with respect to our academic goals. Last year, our goals were 90% mastery in reading and math, and our students hit or hovered around 90% by end of year.
Our leadership team reflects deeply on what all of this may mean for our goal-setting and goal achievement and how we can remove the invisible ceilings we have unintentionally placed on what is possible. It's very clear that setting a low bar ensures low outcomes. It's also clear that the key is not just raising the goal, but raising our collective organizational mindset to know with certainty that if 90% is possible, so is 95% and so is 100%.
In some ways, the moral of this story isn't earth-shattering. And yet I think it is. Not only does it force us to re-evaluate our outward goals, it also forces us to take a deep look inward at our own limitations. There's courage involved here, as you stare down the realization that you have built and enforced many of your own ceilings. But incredible inspiration ensues as you embrace and pursue the stunning possibility of no limits.
And so, at Zeta, we're working on our own version of the Kobayashi Shake, with this being the year of 100 hotdogs.
—
* To be fair, Kobayashi has not competed in the same July 4th hotdog eating contest since 2009 due to a dispute with contest organizers. It's possible Chestnut has dominated only because Kobayashi has not competed.
To read more about our work at Zeta, visit our website and our blogs. To join Team Zeta, apply here.