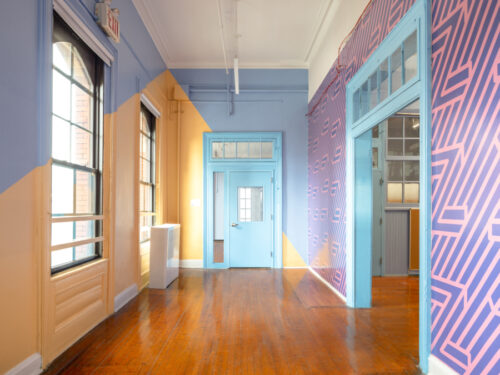 At Zeta, we are opening our schools for three simple reasons. First, in New York, the data reflects that the COVID-19 criteria has been met for schools to reopen safely. Second, our families—particularly our most vulnerable families—need us to open our doors. Third, it is our job and mission to fight for educational access and equity especially during these most challenging of times.
The Data in New York Indicates It Is Time to Reopen Our Schools
We are not public health experts; we are not doctors. We have no political ideology. We are looking to data and science to help us understand whether to open our doors.
In New York, Governor Cuomo, in coordination with public health experts, set the school reopen criteria: if the daily COVID-19 infection rate averages below 5% for 14 days, schools are able to reopen. As of today (August 18, 2020), New York's daily COVID-19 infection rate has averaged at around 1% for two months, and Governor Cuomo has confirmed that schools in New York can reopen. We recognize that there is no reopening scenario entirely without risk, and we have witnessed first-hand in NYC the damage the coronavirus can wreak. We are accordingly implementing extensive measures in order to do everything within our power to ensure safe school environments.
Our Families Need Us to Reopen
Over 20% of our families across our four schools informed us they were in great need for us to serve their children in person for a variety of reasons: they cannot afford child care, they are essential workers, their children are struggling academically, their children have special needs, their children are English Language Learners, they are in temporary housing (homeless/shelter situations), or they simply need to get back to work.
Across the nation, lower income and minority children and families are experiencing disproportionate suffering due to COVID-19.  Too many of our nation's most vulnerable families are out of work without a viable path to earning a reliable income so long as COVID-19 is not under control across the nation and schools do not reopen to their kids. Too many of our most vulnerable children lack access to meaningful education, either because of lack of access to technology like laptops and free/affordable WiFi, or because the quality of remote education available to them has been woefully inadequate.
By contrast, families with means are able to ensure continuity of quality education for their children. Pod schools (home schools for small groups of children led by a teacher paid collectively by parents) are becoming ubiquitous. Parent listservs in upper-middle class areas are flooded with requests for teachers whom parents want to hire for their small pods of children, while parents in less affluent communities are left wondering whether and how their students will attend school in the coming year. This severe inequity will profoundly exacerbate the existing achievement gap, cementing for this generation and possibly beyond a deeply inequitable world.
We Stand for Kids, Always
In the national rhetoric, the voices of the most vulnerable kids and families are conspicuously absent. We know what the federal administration wants. We know what the major political parties want. We know what the teachers unions want. We know what well-off American families want. Our inboxes and social media are flooded by their opinions and demands.
But what do our most vulnerable populations want and need, the stories not being written or told? Despite a purported national awakening just yesterday of our collective consciousness challenging the status quo of racism and bias etched in the architecture of our way of doing and being, those whose lives, livelihood, and futures are most at risk are silent and muted in the public sphere.
We are listening for these voices and must take a stand. Over 50% of our school staff have volunteered to return in person to reopen our schools, and all of our staff are working to ensure a successful launch of both our in-person and remote school models. I am immensely proud of our staff, but it is also as it should be.
Let's Get On to the Work of It
On August 31st, we are opening our doors to nearly 200 children (about 20% of our student population) for full-time, in-person pod schools. Each classroom pod will serve 15 children whose families have requested an in-person seat. We will also simultaneously operate a fully remote school opening August 24th to serve the rest of our student population. We aim to move to a hybrid school model in late September.
In the coming days and weeks, as we learn through our school reopen efforts, we will publicly share our learnings: our safety measures, our new COVID-19 policies and procedures, our academic approach to both in-person and remote learning. We hope our experience can be a source of concrete encouragement, learning, and support in the midst of a lot of public noise as schools take the necessary steps toward reopening their doors. We will share information on our website, as well as more detailed resources, policies, and procedures via email. Reach out to us if you are interested in receiving any of our resources.
Let's get on to the work of it!
Our next post covering the safety measures Zeta is implementing is here.