Elementary: Pre-K through 5th Grade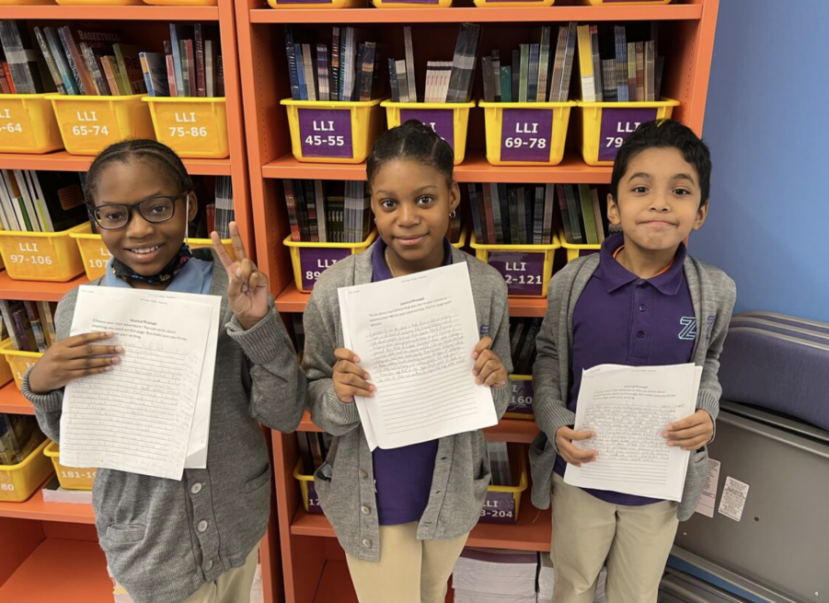 Elementary: Pre-K to 5th Grade
At Zeta, students study Reading, Writing, Math, and Science every day. 
Students embark on a  journey to becoming  lifelong learners and readers! During Guided Reading, students receive individualized support in small groups based on their specific reading level. Reading Workshop provides a time for teachers to lead the entire class, teaching reading skills for both fiction and non-fiction. During daily Independent Reading, students have the opportunity to dive into their favorite books and practice their reading skills. 
At Zeta, we know that hands-on learning is the best way for students to learn and internalize mathematical concepts. This approach develops students' conceptual and flexible mathematical thinking abilities, supporting them in all areas of mathematics. Math Workshop is a whole-group lesson where students learn new math concepts and strategies through activities, games, and group work.
At the heart of every Zeta school is its Innovation Laboratory (Z Lab), a cutting-edge creator's  space where Zeta students of all ages and abilities learn in a rigorous way through design thinking and hands-on experimentation and play that cross all disciplines.  Z Lab provides an innovative space for students to code, build, experiment, and play!
Once per week, students attend community circle, practicing mindfulness meditation and engaging in the important work of self-reflection, resonating with others, and community-building.
Unique to Zeta, its combination of world-class academics and whole-child education emboldens students with the skills to thrive inside and outside the classroom.