New Family Resources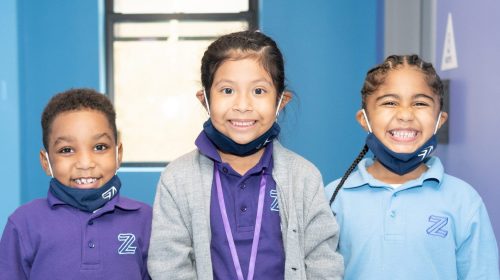 Uniforms
We partner with uniform vendor Flynn O'Hara:
Zeta's Flynn O'Hara Harlem Store
Address: 49 West 116th Street, New York, NY 10026
Phone: (212) 328-4019
Website: Flynn O'Hara website here
*You may purchase your uniforms online or in-person
Attend an upcoming in-person Flynn O'Hara Uniform Fitting! Sign up today.
Thursday, June 9th / Friday, June 10th / Saturday, June 11th: Event at Flynn O'Hara Harlem (49 West 116th Street New York, NY 10026) – 

SIGN UP HERE

For these events held at the actual store, vaccination is not required.
Additionally, as Zeta's official uniform partner, FlynnO'Hara is excited to offer new Zeta students 10% off their uniform order. To receive your unique discount code, join FlynnO'Hara's email list here. Please note, this specific discount expires on June 15, 2022, so make sure to order your uniform before that date! *Make sure to use the same email address you used to enroll at Zeta. 
[wpforms id="3553″ title="true"]