Excellent education is the right of every child.
We are on a mission to ensure that every child in America has access to the highest-quality free education from pre-kindergarten through twelfth grade.
This is personal.  We each have our own schooling experiences, some good, some bad.  But here we are—we made it, and we recognize how fortunate we are.  Some of us were born into privileged circumstances; some of us were lucky; and some of us had to dig deep to find the grit to keep getting up after we were repeatedly knocked down.  However we got here, this is where we converge, behind a single truth that is our mission, our religion, our patriotism, our mantra, our passion.
Read the full Zeta Charter Schools Mission here.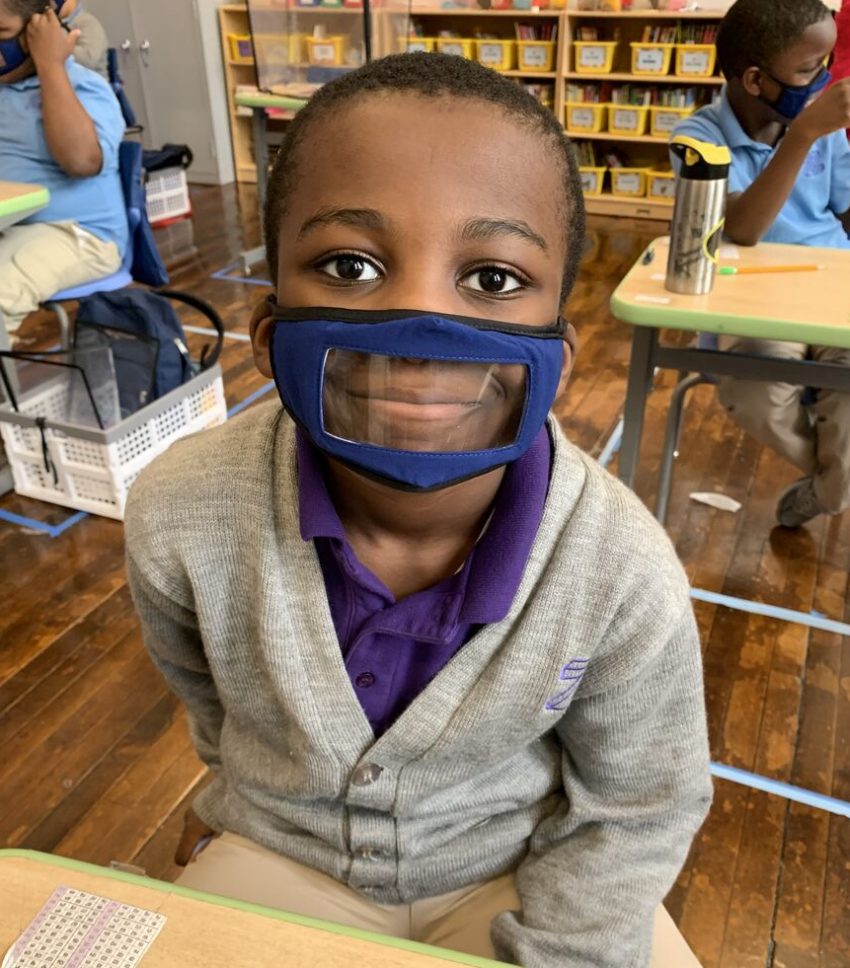 In August 2020, Zeta schools were among the first to reopen in New York City after months of school closure due to the COVID-19 pandemic.
Our reopening was and continues to be anchored on making informed decisions based on data and science, and centering the voices of our families, many of whom informed us they were in great need of their children to return to school in person. We are currently serving nearly 45% of our students in full-time, in-person pod schools, while 55% of our students are attending fully remote school. 
In the national rhetoric, the voices of those most vulnerable are conspicuously absent.  These voices include those amongst our communities who must go to work and cannot afford childcare; those who are essential workers and were never given the choice whether to go to work; those whose children lack sufficient access to technology, to affordable WiFi, to quality remote education; those whose children have special needs; those who are homeless; those who struggle with food insecurity and rely on schools as a safety net.  These are the population amongst us who will not easily recover after the world moves on from this pandemic crisis.  We are listening for these voices and must take a stand.
We recognize, however, that there is no school reopening scenario entirely without risk.  We have accordingly implemented extraordinary measures in order to do everything within our power to create safe school environments. As of November 2020, we continue to operate our in-person schools without interruption.
Take a Virtual Tour of Zeta
Stand With Us for Kids
Your generosity today supports Zeta students in this critically important moment, and for years to come:
$15,000 –

Allows us to continue bringing the joy of music to students during the summer by supporting Summer Suzuki Violin Camp!

$50,000

– Brings to life Music Class and Violin Club at one Zeta school by providing music supplies, instruments, violin rentals, strings, and private violin lessons!

$90,000 –

Supports the creation of an entire Zeta classroom for 30 students who experience academic excellence, community, discovery, and joy, and serves students for years to come!

$150,000 –

Substantially supports bringing a new world-class Zeta school to the Bronx, transforming the lives of 1000+ children, year over year, and strengthening the Bronx community through access to a world-class Zeta school.