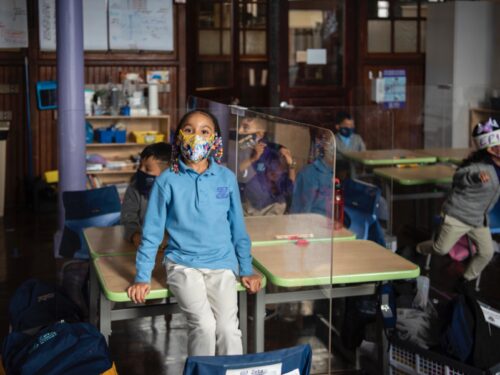 On Monday, March 8, Zeta is reopening our in-person pod schools! We will serve about half of our student population in person full time 5 days a week and half of our student population fully remotely, based on the needs of our families and available in-person seats.
In accordance with guidance from public health officials, we will continue to practice masking, appropriate social distancing, regular hand hygiene, and other measures to protect the safety of our school community as we collectively work through this next stage to move beyond COVID-19.
We know there are profound disparities in access to and confidence in COVID-19 vaccines, and we are committed to ensuring our entire school community, including our families and staff, have equal access to and accurate information about the vaccines. We are working toward 100% vaccination of those eligible and able amongst our school community.
It is time to reopen our schools and welcome back our students in person. It is our obligation as educators, leaders, and members of our community.
We can't wait to see everyone on March 8.