Back to Our Approach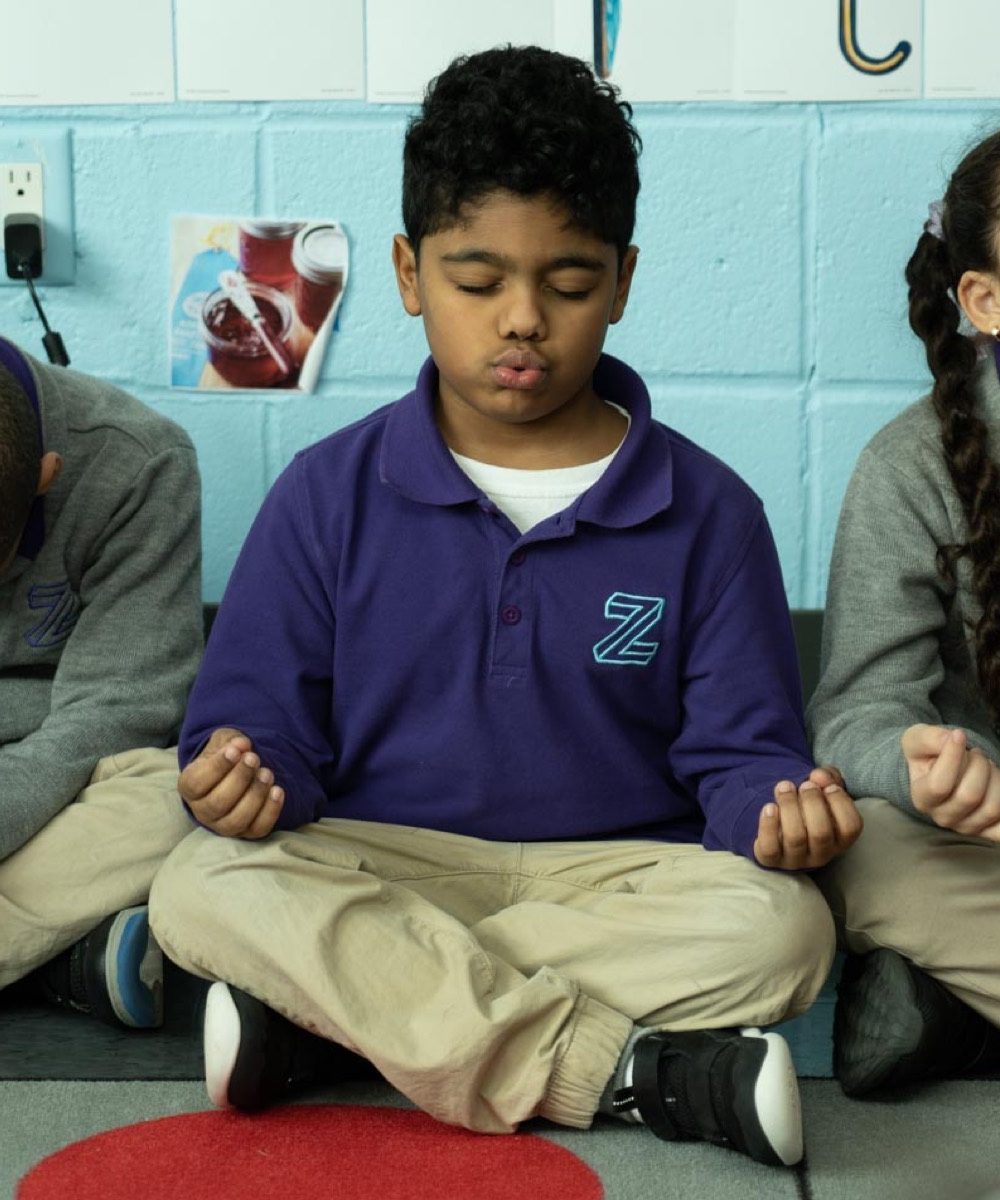 Mind, Body, Soul Cultivation
Mindfulness and wellness are foundational to Zeta and permeate through activities like:
Taekwondo. Students practice Taekwondo during the day. Through Taekwondo, we teach students about the importance of physical activity and the principles of courtesy, integrity, self-control, perseverance, and indomitable spirit. 
Mindfulness Within Community Context. Once per week, teachers lead their classes in a community circle, during which time students practice mindfulness meditation and engage in the important work of self-reflection, resonating with others, and community-building. Students further engage in self-reflective character "badge" work for 30 minutes, multiple times per week.
Healthy Breakfast, Lunch, and Snack Breaks. Zeta students enjoy healthy breakfast, lunch, and two snacks (morning and afternoon) to fuel a strong body and mind. During Sports, students receive wellness education, learning about the practice and benefits of healthy eating, habits, and lifestyle.
Wiggle & Giggle Breaks. At lunch and recess every day, children have the opportunity to socialize and to run, jump, and play with their friends. Throughout the day, children have plenty of wiggle, dance, and giggle breaks, which hone their academic focus and are good for the mind, body, and soul!