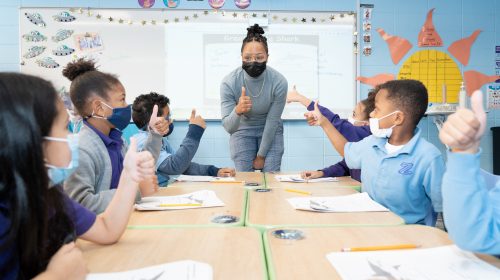 Our Approach
Schools must prepare children — heart, body, mind — for the future.
We are building high-performing, next-generation schools with an innovative, whole-child approach, preparing children for true participation and leadership in a modern world economy.
We start with a foundation of world-class academics. Our complementary social-emotional, mindfulness program emboldens our students with the skills to thrive inside and outside the classroom.
Our next-generation model is built on dedication to:
Our Vision of a Zeta Grad
Zeta grads are lifelong learners, problem solvers, and innovators. Our students will carry forward their holistic education into everything they do. Our vision of Zeta grads includes: